Words & Music Festival 2017
Words & Music Festival 2017 in association with Peninsula Arts and kindly supported by the Suzanne Sparrow Language School, with supporting sponsorship from PKF Francis Clark.
Message from the festival founder, Suzanne Sparrow: "The 2017 Words and Music Festival is based around the 'Roaring Twenties'. This was the time when the First World War was over and a new fresh beginning was in process. The music was crisp, jazzy and fun matched with the 'tempo' of the time. The words and music that matched the 1920s is pertinent to the situation we face today."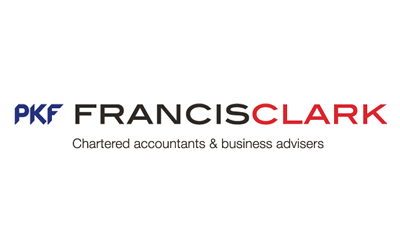 Film
SOME LIKE IT HOT (12)
Mon 22 May
19:00 Jill Craigie Cinema
£6/£4.20/Friends free
Dir: Billy Wilder
Running time: 116 mins Cert: 12
Set in 1929, this cinema classic sees Jack Lemmon and Tony Curtis play musicians Gerry and Joe, witnesses to a Chicago mob murder (inspired by the St Valentine's Day Massacre), who flee to Miami Beach Florida with an all-girl jazz band disguised as Daphne and Josephine. They meet Sugar (Marilyn Monroe) a down-on-her-luck ukulele player with her heart set on marrying a millionaire.
Wilder prioritized story and script over cinematic flourishes, and the simplicity of his direction lets you wallow in a whip-smart script and performances that are impossible to find fault with. Introduced by Simon Ible, Director of Music, Peninsula Arts.
Talk
DR JODY PATTERSON // RHAPSODIES IN PAINT: MODERN ART AND THE JAZZ AGE
Tue 6 Jun
19:00 Jill Craigie Cinema
£6/£4.20/Friends free
Art and music have long engaged in cultural dialogue and exchange. This talk by Jody Patterson, Associate Professor and Programme Leader for Art History, Plymouth University, will address the impact of jazz music and the dynamics of improvisation on the development of modern art.
From Kandinsky's early abstractions to Matisse's vibrant paper 'cut-out' collages, the new rhythms of jazz inspired artists to fuse European tradition with African American expression, pushing the conventional boundaries of painting.
Talk
CHRIS ROBINSON // PLYMOUTH IN THE ROARING TWENTIES
Wed 7 Jun
19:00 Jill Craigie Cinema
£6/£4.20/Friends free
Artist, author and broadcaster, Chris Robinson, has been writing about Plymouth for 40 years. His lavishly illustrated talk will look at the music, theatre, sport, entertainment and politics of Plymouth in the Roaring Twenties.
Peninsula Arts Sinfonietta
Music
KIT HESKETH-HARVEY AND JAMES MCCONNEL // NOEL COWARD AND HIS LEGACY
Fri 9 Jun
19:30 Upper Lecture Theatre, Sherwell Centre
£10/£7
Cabaret duo Kit Hesketh-Harvey and James McConnel pay homage to 'The Master', performing many of Coward's enduring songs, as well as some lesser-known gems. Join them for an evening of wit and sophistication.
Music
PENINSULA ARTS SINFONIETTA // THE ROARING TWENTIES GALA CONCERT
Sat 10 Jun
19:30 Minster Church of St Andrew
£13/£7
Simon Ible conductor
Alwyn Mellor soprano
Alexander James Edwards tenor
Peninsula Arts Sinfonietta is joined by internationally praised star soprano, Alwyn Mellor, for this celebration of 1920s' British and American music. The programme will include show songs by George Gerswin, Cole Porter, Richard Rodgers, Jerome Kern and Fats Waller. The orchestra items will include Vaughan Williams English Folksong Suite and Lonely Waters by E.J. Moeran.
Music
THE ROARING TWENTIES TEA DANCE //
Live jazz performed by the ArtDeco Band
Sun 11 Jun
16:00 The Ballroom, Duke of Cornwall Hotel
£17.50 (including afternoon tea)
Led by vocalist Steve Chisolm, for many years resident 'crooner' at the famous Burgh Island Hotel, ArtDeco recreates the authentic sounds of the jazz and 'hot' jazz bands of the 1920s.
Join in, show off your Charleston and enjoy afternoon tea in the elegant Duke of Cornwall Ballroom. Period 1920s costumes invited but not essential.
James McConnel & Kit Hesketh-Harvey
SIMON IBLE – Words & Music Festival Artistic Director
Simon Ible is Director of Music of Peninsula Arts, Plymouth University and Artistic Director and Conductor of Peninsula Arts Sinfonietta and Musical Director of the University of Plymouth Choral Society. He is co-director with Prof. Eduardo R Miranda of the Peninsula Arts Contemporary Music Festival.
Simon studied conducting in Germany with Klaus Donath and in London with Sir Colin Davis. Before joining Plymouth University, Simon spent 20 years conducting in Bath where he was Artistic Director and Resident Conductor of Bath City Orchestra directing year round concerts in Bath's famous Pump Room, Guildhall and Assembly Rooms.
Simon has worked with many star performers including Dame Evelyn Glennie, Alison Balsom, Mark Padmore, Stephen Varcoe, Carlos Bonnell, Benjamin Luxon and Sarah Walker, CBE. He has conducted numerous world premieres including music by Stevie Wishart, Karen Wimhurst, Ben Bartlett, James Barrett, Linas Baltas and Paul K Joyce. His recordings include Nigel Shaw's Dartmoor Symphony and Sound to Sea by Eduardo R Miranda.
KIT HESKETH-HARVEY & JAMES MCCONNELL
Kit Hesketh-Harvey was educated as a cathedral chorister at Canterbury, at Tonbridge, and at Clare College, Cambridge, where he was a Choral Scholar under John Rutter, and a member of the Footlights.
After producing arts documentaries at BBC TV Music and Arts, he left to write screenplays for Merchant Ivory, including Maurice. Subsequent screenwriting has included Full Throttle and The Vicar Of Dibley for Tiger-Aspect, Hans Christian Andersen for Hallmark, and The Lost Explorer for Tim Walker.
James McConnell studied at the Royal College of Music.
James has written three stage musicals, Inkle and Yarico (Edinburgh Festival, Sadlers Wells, Holders Season Barbados and Crampton Theatre, Washington DC),
Dr. Livingstone, I Presume… (Riverside Studios, London) with lyrics by Paul Leigh and The Canterville Ghost (Lyrics by Anthony Drewe).
ALWYN MELLOR
Born in Lancashire, Alwyn Mellor sang Brünnhilde in Seattle Opera's Bi-Centenary Der Ring des Nibelungen, a performance available on Avie CD. She has appeared with opera companies throughout the UK and North America and sings regularly in concert, recently making her debut with the Radio Filharmonisch Orkest in The Netherlands.
PENINSULA ARTS SINFONIETTA
The Peninsula Arts Sinfonietta comprises players from across Devon, Cornwall and Somerset. The Sinfonietta is in essence a flexible chamber orchestra, which allows it to be very versatile in terms of its programming. So while some of its performances will feature traditional classical repertoire, it can also explore innovative and experimental pieces borne out of the University's world-leading research.